Australia

Shiraz

ABV 14.5

Zalto Denk'Art Bordeaux Glass
Stuart McCloskey "The bouquet is deeply concentrated and really needs longer than the four-or-so hours I allowed. Black pepper, blue and black fruit compote, espresso, lots of minerality, black olive, violet pastille, smoked meat (albeit nascent), vanilla, fruitcake, clove, liquorice, and a long list of spices – too many to list. All sweet and tinged with a little wood smoke. Unmistakable blood orange as the glass approaches empty. The palate is full-bodied, muscular and sits on broad shoulders. The flavours spread-out and flood the senses with a wonderful sense of voluminosity. The amalgamation of fruit and violet pastille, warming earth, a thrust of dried spice along with minéralité are balanced with ripe tannins – freshness provides a light, cooling touch. Like a great song, the flavours gradually build – the senses tingle with excitement. The finish is epically long… Another fabulous release that will be at its best in 8-10-years, but has the foundations and quality to age for decades. When you choose to open a bottle is entirely down to your preferential style. Served using Zalto Bordeaux glassware."
Utopos Shiraz 2021 - In Bond
Barossa Valley, Australia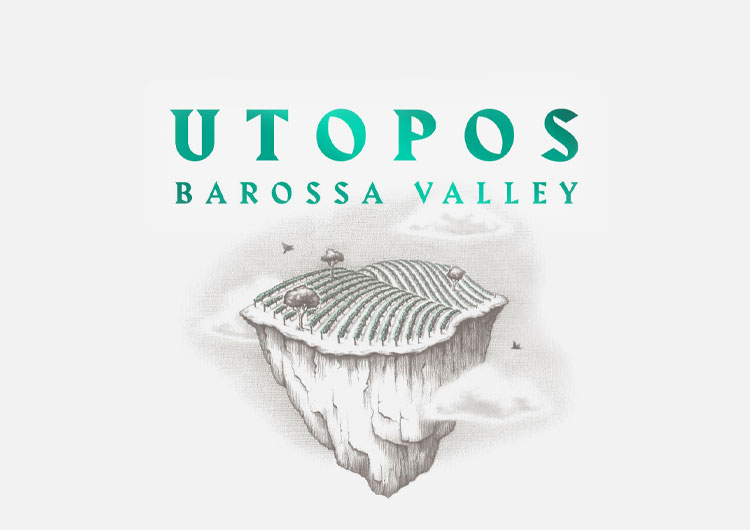 We were already sourcing fruit from vineyards adjacent to this property for Teusner that were making some of our very best Shiraz wines (Albert and Righteous) so I knew the ability of the geology and microclimate of the area to produce outstanding reds.
I instantly fell in love with the site and the way that it was planted. I so desperately wanted to play with the fruit that was growing here. However, the owner of the property was signed into pretty tight contracts with Penfolds and wasn't willing to jeopardise that to sell me a bit of out of contract. He did nothing to lessen my desire, however… Bragging to me that the cabernet sauvignon was some of the only Barossa fruit to make Bin 707 grade etc etc.
So I was forced to just dream about it every time I drove past to visit my other growers in the area. Until the day in late 2014 that the owners decided it was time to slow down and move into town and put the property up for Auction.
All of the big names from around the area were at the auction. Standing on one of the highest points of the area overlooking some of the most beautiful views in the Barossa. I was so desperate to have it – these properties rarely become available over multiple generations - so I just went in with all guns blazing and put in my best offer as first bid. It was the one and only bid and the property was ours!" - Kym Teusner
...

Read more

Read our Q&A with Kym Teusner - Read article

Read 'Tasting Utopia' - Read article

Read less
In Bond
Welcome to our In Bond wine selection which shows wines available under bond only. Prices are marked as:
In Bond: Exclude UK Duty and VAT, and can either be delivered to a UK bonded warehouse in the UK, or released for international delivery.
Duty Paid: UK Duty @ £26.78 per 9 litres and VAT @ 20% has been paid.
Wines are only available in whole, unmixed cases unless otherwise stated.
In Bond Wine Storage* Important - Please Read *Storage charges are per 9 litre case per year; £11.95 ex VAT and inclusive of full insurance. All under bond wines are stored within London City Bond, Eton Park (formerly Vinotheque) in secure and temperature controlled storage facilities. To find out more about under bond storage with us, click here.
DeliveriesIn Bond (IB) wines can be stored, transferred to other bonded warehouses or released for international delivery.
Alternatively, use our home delivery service by simply switching to Duty Paid during the checkout. Duty, VAT and delivery charges will be applied.
International OrdersWe ship wines globally however, and for your ease, please contact our fine wine team who will assist you with delivery options: enquiries@thevinorium.co.uk
Your enquiry will be answered immediately (Monday – Friday 9:00am to 5:00pm)