Australia

Chardonnay

ABV 12.5

Zalto Denk'Art Bordeaux Glass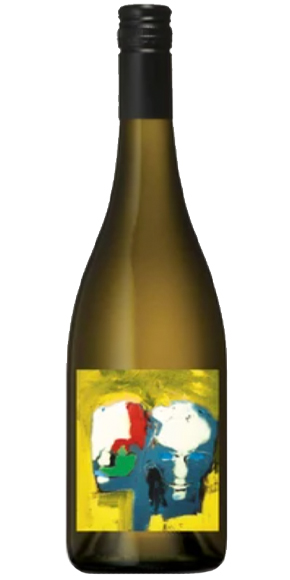 98 Points – Stuart McCloskey "Pristine would be an understatement for the bouquet – Wow! Additionally, unravelling this is challenging. Where to start? Salted, confit lemon, the minerality is piercing, a smoked edge with a further undercurrent of saline, softened by a chalkiness – almost Albariño in its appeal. Orchard fruits emerge with more aeration as does tangerine peel and the wonderfully heady scents of sweet jasmine. Fennel too. The nose is bristling with complexity and energy, and it's just starting its journey. The palate is loaded with Meyer lemon juxtaposed beautifully with a floral lift. I detect a touch of smoked almond and streaks of minerals – everything feels kissed with a covering of salty sea spray, which is delectable. Who would have thought Tasmania? Very Mediterranean in my opinion… We often talk of 'tension' – welcome to a perfect example. The acid profile feels perky – the palate feels sumptuous and poised. Genuinely, an extraordinary Chardonnay and one of the most intriguing Aussie / Tassie Chardonnays I have sampled in a very long time… Drink now to 2030. Do not kill the flavour by overchilling – give it the respect it deserves. Serve using Zalto Bordeaux glassware… A blend of Tamar Valley, East Coast and Derwent Valley fruit (exact proportions unknown)."

Gary Walsh (The Wine Front) "A blend of Tamar Valley, East Coast & Derwent Valley fruit. Well, this wine is, including a full laser show. Lemon rind, bread dough, wheatgerm, aniseed, cinnamon and white peach. Intense, precise, so much crunch and energy, chalk dust, green olive and brine, searing long finish. Drink while wearing sunglasses, and little else. That's how pure and cool it is."
Dr Edge Chardonnay Tasmania 2019 (In Bond)
Three of his wines are individual single vineyard wines that are designed to show the unique expressions of each vineyard and highlight the regional diversity across Tasmania. The three wines are simply named North, made from grapes from the Stoney Rise Vineyard in the Tamar Valley, East, produced from Hazards Vineyards in the East Coast region and South which is made from Meadowbank Vineyard in the Derwent Valley. Dr Edge also produces a fourth of each varietal that is a blend of all three sites, simply named Tasmania.
Peter has had an incredible career starting out at Petaluma in Adelaide Hills which is where he gained the nickname Dr Edge and where he was encouraged to travel to gain experience working a harvest at Dr Loosen in Germany. With a developing interest in Pinot Noir and cool climate winemaking, Peter took a temporary job at Bay of Fires winery in Northern Tasmania which turned into a permanent position as the senior winemaker and site manager. It was here that he was introduced to such names as Paul Lapsley, the chief winemaker at Hardys and sparkling wine legend, Ed Carr of House of Arras.
The Dr Edge wines have become a cult icon of Tasmanian wine and his releases are eagerly anticipated. The single vineyard wines are only made in small quantities each year with tiny allocations being offered, most of which are snapped up by the Australian market.
Read less
In Bond
Welcome to our In Bond wine selection which shows wines available under bond only. Prices are marked as:
In Bond: Exclude UK Duty and VAT, and can either be delivered to a UK bonded warehouse in the UK, or released for international delivery.
Duty Paid: UK Duty @ £26.78 per 9 litres and VAT @ 20% has been paid.
Wines are only available in whole, unmixed cases unless otherwise stated.
In Bond Wine Storage* Important - Please Read *Storage charges are per 9 litre case per year; £11.95 ex VAT and inclusive of full insurance. All under bond wines are stored within London City Bond, Eton Park (formerly Vinotheque) in secure and temperature controlled storage facilities. To find out more about under bond storage with us, click here.
DeliveriesIn Bond (IB) wines can be stored, transferred to other bonded warehouses or released for international delivery.
Alternatively, use our home delivery service by simply switching to Duty Paid during the checkout. Duty, VAT and delivery charges will be applied.
International OrdersWe ship wines globally however, and for your ease, please contact our fine wine team who will assist you with delivery options: enquiries@thevinorium.co.uk
Your enquiry will be answered immediately (Monday – Friday 9:00am to 5:00pm)