Australia

Syrah

ABV 14.5

Zalto Denk'Art Bordeaux Glass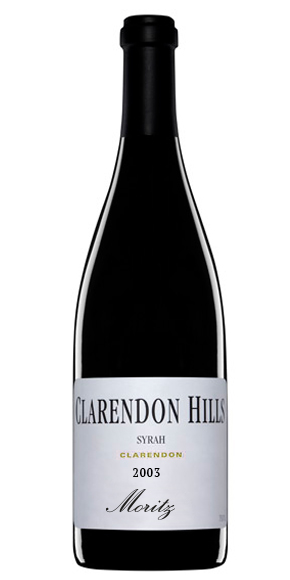 Robert Parker "The exceptionally fragrant, dark purple 2003 Syrah Moritz Vineyard boasts an extraordinary perfume of acacia flowers, blackberries, cassis, roasted meats, and subtle wood. With fabulous concentration, an expansive, savory texture, well-integrated acidity, alcohol, and wood, and a remarkable finish with plenty of sweet tannin."
Clarendon Hills Moritz Syrah 2003 - In Bond
At this McLaren Vale property he is now joined by sons Adam and Alex who help with management and winemaking.
Production is dedicated to varietal wines from vineyards that have exceptional soils, aspect and climatic conditions that aid optimal berry development and expression of the individual grape variety. Most vine stock is original French cuttings of more than 90 years old, which are dry farmed to prevent dilution of juice concentration. Harvesting of fruit is done by hand followed by rigorous sorting before pressing. Roman insists on using indigenous yeasts in the fermentation process as a means of expressing a sense of place and identity. This philosophy carries through to the pre-bottling stage where the wine sees no fining or filtration for maximum flavour intensity.
Read less
In Bond
Welcome to our In Bond wine selection which shows wines available under bond only. Prices are marked as:
In Bond: Exclude UK Duty and VAT, and can either be delivered to a UK bonded warehouse in the UK, or released for international delivery.
Duty Paid: UK Duty @ £26.78 per 9 litres and VAT @ 20% has been paid.
Wines are only available in whole, unmixed cases unless otherwise stated.
In Bond Wine Storage* Important - Please Read *Storage charges are per 9 litre case per year; £11.95 ex VAT and inclusive of full insurance. All under bond wines are stored within London City Bond, Eton Park (formerly Vinotheque) in secure and temperature controlled storage facilities. To find out more about under bond storage with us, click here.
DeliveriesIn Bond (IB) wines can be stored, transferred to other bonded warehouses or released for international delivery.
Alternatively, use our home delivery service by simply switching to Duty Paid during the checkout. Duty, VAT and delivery charges will be applied.
International OrdersWe ship wines globally however, and for your ease, please contact our fine wine team who will assist you with delivery options: enquiries@thevinorium.co.uk
Your enquiry will be answered immediately (Monday – Friday 9:00am to 5:00pm)