A Brand New Vinorium Exclusive. A huge welcome to Ghost Rock Wines
We talk to Ghost Rock founder Justin Arnold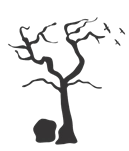 From the outside, Tassie looks utterly spectacular, from the clean seas to the mountains, rainforests, Tassie devils, not to mention the seafood. If you had to provide a tourist pitch for life in Tasmania what would you have to say?
Tasmania is an intensely packed island when it comes to natural beauty. Remarkable stuff for such a small place – and so diverse – from beaches and boating to mountains and rainforests to rolling hills and fertile paddocks.
But the culture and lifestyle is very relaxed, very personalised. There's a lot of care for one another – perhaps that's an island mentality.
For anyone keen to flee the British winter, what would top your list of recommendations for things to do and see in Tasmania?
Our Assistant Winemaker here at Ghost Rock (Sierra Blair) has just completed the Overland Track. It's a 6-7 day walk across the top of Tasmania. She said it was really something else. Tasmania's walking tracks are some of the finest in the world. There's 3-4 walks in particular that are jaw dropping.
Another amazing experience (in addition to all the usual stuff - Wineglass Bay, Cradle Mountain, Port Arthur) are the mountain bike trails. Tasmania has many of Australia's best. And they've all been created in the last 5 years or so. All beautiful to drive to, easy access, and great fun for any skill level. A perfect Tassie adventure!
Oh, and don't get me started on the golf.
Team Vinorium loves food as much as we do wine. In your opinion what is the best restaurant on the Apple Isle? And the best dish you've had to date?
My wife (Alicia Peardon) is the foodie of the partnership (having worked for Jamie Oliver) and I know she'd say Sonny or Templo in Hobart. Both are obsessively focused on freshness, authenticity and simplicity - powerful tools when well used. And they use them well. Really well.
As a side note, both Hobart and Launceston have experienced quite extraordinary food and wine revolutions recently. Tasmania is really coming of age in this area. The breadth and depth of not only restaurants, but bars, cafes, and providores is really something.
What differentiates winemaking and wine from Tasmania compared to the Aussie mainland?
Right. So how long do we have?
Let's get the easy part out of the way first: winemaking. There's nothing earth-shattering or groundbreaking here. We tweak around the edges as every region does; a little less whole-bunch here, a little longer cold-soak there, some oak selections that drive mind-palette and texture perhaps more. It's all interesting and valid stuff, but it's not what has us where we are today.
Now onto the important stuff.
I often tell people to think of Tasmania as a third country between Australia and New Zealand, as the first thing to understand is our wines are like neither. The second thing to understand is that wine from the north of the state can be quite different to that of the south, and likewise from the east coast. The north of the state is cooler, thanks to the moderating winds off Bass Straight (the stretch of water that separates Tasmania and Victoria) so has an elongated growing season. The north of the state rarely gets +30 Degree C whereas the East Coast and South will do so reasonable regularly (in summer).
This naturally creates differences in the state's wines and how they are expressed.
Regional nuances aside though, Tasmania's defining trait is its cold, maritime climate. And cold is the important word here, as it's not cool (now a much-exploited term). Tasmania's climate conditions by any methodology are squarely in the cold category (particularly so in the north) which is where sparkling, aromatic whites, and of course, Pinot Noir feel most at home. The cool spring and autumn conditions are vital. Really vital. They temper the warm summer months to ensure our growing seasons have a slow build up, and slow wind down. Pinot Noir in particular desires these conditions: 2-3 months of warmth for summer, cooling seasons either side of it.
Moderation is the key to Tasmania's ability to grow world class wine grapes. Moderation from the extremes, from the excesses, that mainland Australia is now seeing more and more. This moderation is provided to us by the vast, incredibly unique ocean that surrounds us.
Is the winemaking community in Tasmania a close-knit group? Is there much friendly competition between you and your neighbours?
Tasmania's winemaking industry as we know it today is still quite young – 15 to 20 years old really. So, I think there's a strong communal mindset that we're all busy building, growing and creating something quite special together for the state - and for Australia's broader wine offering.
Perhaps what's most exciting is that in the last 5 – 10 years a raft of next-generation producers have emerged such as: TTT, Sinapius, Hughes + Hughes, and Utzinger. These producers are vineyard-focused, with hands-off winemaking approaches. It's something Ghost Rock/Supernatural is also very driven by, and something that I think is Tasmania's future.
History and life at Ghost Rock
It's nearly twenty years since your parents planted their first vines at Ghost Rock. How did they come to own the vineyard and winery? Did they have a winemaking background before buying the vineyard or did it begin more as a hobby? Are they still involved at all?
You can thank Marlborough Sauvignon Blanc for Ghost Rock.
When it first arrived on the scene both Mum and Dad (Cate and Colin Arnold) were encapsulated by it: the profile, the regionality, the impact.
This point in time happened to coincide with Dad longing for a bit of land to reconnect him with his farming upbringing. And sure enough, a tiny vineyard (0.3H) planted to 'you know what' came up for sale in the area, and the rest as they say…
Mum and Dad were self-taught really, with some good guidance from some good people along the way. Dad's passion was for the farming aspect of what we do – the land, the vines and the challenge each season brings. And he loved tractors. He was also driven to prove our part of the world could also produce world class wine. That was deep within him. The same can be said of Alicia and I - it comes with the territory of owning/running Ghost Rock.
From that initial 0.3H we have now grown into 27H.
Every vine we have planted ourselves, every post we have driven in ourselves, every wire we have run ourselves. There's nothing within our seven vineyards that isn't intentional or done exactly as we wanted. It's been a slow, somewhat painful approach, but it's been an approach that is now paying us great dividends. We've never brought outside fruit into our wines.
And it's fair to say we've moved on from that initial fascination with Sauvignon Blanc. We do still have it planted within the estate, but only as a minority variety behind our Pinot Noir, Chardonnay and Pinot Gris.
In 2017 Alicia and I purchased the business off Cate and Colin, becoming the second-generation owners of Ghost Rock.
It's not that many years since you left your job in advertising to take the helm at Ghost Rock. How did this come about, and did you always think you'd end up making wine? Have you made any sweeping changes since taking control?
When Alicia and I moved home in 2015 the property sat at around 13H of vines and we had our wine made under contract as Josef Chromy.
Two really important things happened from here: the first was the construction of our onsite winery. The second, the expansion of the vineyard footprint to 27H, with a big investment in Pinot Noir.
The winery construction allowed us to take on the full control we desired – from vineyards through to bottling. It allowed us to obsessively chase quality in all corners of both our growing and our making. And it allowed us to explore more creative and experimental approaches to what we do.
We knew that if Alicia and I were to get involved in the business, it would need to happen from a winemaking standpoint. It was not only my personal passion (the science of wine) but what the business would need for it to go to the next level. The move home was nearly a decade in the planning – I started my degree in 2007, did my first vintage in 2009 (Margaret River) and started renovating the house we'd live in in 2010.
I guess knowing so far out what we were going to do, allowed us to plan well and approach each experience along the way as an opportunity to be well prepared for when the day came. I was also very fortunate that my role in advertising allowed me to take up these opportunities in preparation for taking over.
How has life changed at the vineyard since you had your kids? It must be a pretty idyllic place to be raising your family. Can you describe your patch on the North coast of Tassie to our customers?
It is a magical place to raise your kids, no doubt. Our patch of Tassie is postcard perfect – rolling fertile hills and paddocks in one direction, crisp white beaches in the other. All things we can see from our house. We are very connected to our land in this part of Tasmania, because it is the land that provides for us here. The land is our livelihood.
Tell us about the roles you and Alicia take on at the winery? Do any challenges arise from working as a husband and wife team?
We actually work really well together. We have a shared vision of what we want Ghost Rock to be and do, and we love trying to bring it to life each day. Not many people get to do that. There are certainly difficult days like any job, but those days are always held within the bigger context of what we're trying to achieve.
I'm basically in charge of vine and wine. Alicia is in charge of everything else – which is a good thing!
How is the 2020 vintage coming along? We keep hearing terms like 'unprecedented,' 'rollercoaster' and 'smallest yield ever' with regard to this vintage in Oz. What did 2020 bring to Ghost Rock?
2020 was a similar story for us at Ghost Rock on the yield front. But the lovely flipside to the lower yields is the high quality fruit profile you get. The Pinot Noir in particular is showing extraordinary perfume and elegance.
What's interesting for us on the Cradle Coast of Tasmania is that our seasons hold incredibly consistent. We just don't see the extremes in either direction – hot or cold. We're highly moderated, and perhaps more accurately put, protected by the ocean.
Our picking dates have barely moved across the last six vintages.
Your cellar door and eatery sound fantastic, can you tell us about that aspect of your business? What exciting developments do you have planned for the wine tourism side of Ghost Rock? What are the current seasonal picks from your menu?
We've put a lot of energy into our food quality and offering over the last 12 – 24 months. We've recognised the importance of not only having high quality experiences in our Eatery and Cellar Door, but high quality products and ingredients. In partnership with our Chef Nick Mitchell, we source as much local produce as possible (which isn't difficult) and aim to present that produce in a fresh, modern way.
Nick's lamb shoulder is a constant winner, regardless of the season.
We spotted your 'Concert in the Vines' from earlier this year. It looked a blast! How was it and are you hoping for a repeat event when the Covid craziness finally allows?
It's an iconic event for our region and its people. We just love putting it on. This coming summer's event would have been our 10th and we had some big plans in place.
Unfortunately, we've had to postpone the celebrations to February 2022 due to COVID-19. The risk factors where too great for such high input, intensive planning event.
You both sound so busy that it's hard to imagine there's much downtime for you both. But when you do get a break from the business, what is your favourite way to spend a day?
We head down to Binalong Bay. It's a magic little beach town on the east coast of Tasmania, within the Bay of Fires reserve. Great MTB trails, running tracks, beaches. It's kids' heaven – both big and small!
Great selection indeed! All great value and great expressions. And made by good, good people.
Peter's wines (Dr Edge) are fantastic fruit parcels in fantastic hands, so full of 'Tasmanian-ness' and done in a modern, relevant manner. I'd probably slip those into my basket if forced to choose.
How big is your home cellar collection and what gems do you have hidden away in there?
Not as big as I'd like.
With all the effort and energy we're putting into growing the business (and growing our young family) I haven't had anywhere near the time I'd like to build the cellar.
Unsurprisingly, what we have is very Burgundy-centric. We try to travel to Europe annually and I try to bring back/send back some gems if I can.
If we provided you with $1000 to purchase a selection of Aussie wine, what would be in your selection?
I'd mix it up with 10 x $100 bottles of wine:
o 4 x Yarra Valley Chardonnay
o 4 x Tasmanian Pinot Noir
o 2 x Tasmanian Sparkling.
What is your greatest Aussie wine experience to date?
I had the privilege of working three vintages at Coldstream Hills, an iconic upper Yarra Valley winery. Its founder is the legendary James Halliday, who still resides onsite. James and his wife hosted the end of vintage dinners each year for the winemaking team, and James would pull out wines from everyone's birth year for the night – alongside some other beauties he wanted to share. I doubt a range of wines to that calibre has ever been in the same room too often.
Ghost Rock Bonadale 2cl Pinot Noir 2018
97++ Points - Stuart McCloskey "It takes time to unfurl, but when it does, it's a dreamboat of aromatics. From the outset, the French oak (38% new) is obvious and adds a pencil shaving freshness. With aeration (decant for an hour or so) the aromatic fruit develops with orange zest, raspberry and a lovely brightness from red berries - there's a pretty savoury complexity too. The palate is tensile, medium bodied – the tannins providing a cloaking hug to the fruit. It feels natural and unforced. I find the harmony and elegance particularly enjoyable. All-in-all, a wine which offers supreme elegance without being sparing on fruit. The finish is super long with a slight tingle coming from an almost sorbet like blood orange finish. Delicious now but will only get better with time in the cellar (10 years maximum). Served using Zalto Burgundy glassware"
£29.50 per bottle
Ghost Rock Bonadale Chardonnay 2018
97+ - 98 Points - Stuart McCloskey "The '18 Bonadale Chardonnay is displaying both vibrant and youthful characteristics ranging from buttered citrus, lemon oil, spring flowers, spiced orchard fruit – a faint waft of pastry cream is building… The vineyard is elevated and sun-exposed providing wonderful depth and roundness mid-palate, which works a treat with the chewy extract. Minerals (chalk in particular) provides structure and some textural grip. Tensile, finely tuned (fine boned is stature) and despite the exposure to the sun, provides a 'cool' feel which may be indicative of the vintage. The fruit is ample, ripe and the balance is nigh on perfect. It is easy to imagine how this wine will evolve over the next ten years – the shoulders will broaden, the minerality and acidity will scale back, allowing buttery, orchard fruits to flourish. Really exquisite without the bottle age. Decant for 30 minutes, do not overchill and serve using Zalto Bordeaux glassware"
£29.50 per bottle
Ghost Rock Estate Pinot Noir 2019
96+ Points - Stuart McCloskey "Such a pretty bouquet filled with ripe, sweet red berries, peony, rose hip and lots of spice. The palate is medium bodied and presents itself incredibly well (given it's their most recent release). Youthfulness contrasts so well with the wine's generous core of fruit. The mouthfeel is ample, fleshy with some textural grip (the tannins melt). The flavour profile is impressive and fans out fabulously. The acidity is racy and provides a lovely freshness minutes after the wine has escaped your palate… This also provides the opportunity to examine those lingering flavours of sweet raspberry, blood orange and wild berries. A very promising Tassie Pinot Noir which would certainly benefit from a few years in the cellar (consume within 5-8 years). Very impressive for such a young release. Served using Zalto Burgundy glassware."
£22.50 per bottle
Ghost Rock Fumé Blanc 2018
96-97 Points - Magdalena Sienkiewicz "The perfume exudes with aromatic elderflower, tropical notes of guava, lychee and freshly cut pineapple. There is also a beautifully floral lift with a whiff of slaty minerals, which provides an elegant sheen. The texture is impressive, and not only a nod to the quality of the fruit but the barrel fermentation and barrel ageing. Delightfully juicy with some of the same floral characters unfolding with elderflower, lychee and hints of spiced pear in the background. Almost a crack of black pepper. The finish is impressive and long – the flavours expand and continue for several minutes. This will keep a few years in the cellar however, I enjoy today's youthfulness. Served using Zalto Universal glassware."
£18.50 per bottle
Supernatural Pinot Noir 2019
96++ Stuart McCloskey "Supernatural is the trial portfolio with creativity and deliciousness ruling the roost. There is one rule: high quality, estate grown fruit as the source component. The rest is in the imagination and the craft. The range follows a 'LoFi' mantra of being wild ferment driven and exclusively unfined/unfiltered/low SO2. Small batches. One-off productions. Things that make you think. Things that make you go 'wow.' I forgot how delicious this was and I do prefer it over their estate wine… With a little aeration, the bouquet explodes rather than unfurls, with an extraordinary perfume of peony, rose petal, orange blossom, orange zest and minerals – the sweet, red fruits are expansive and far too numerous to mention individually. I love the palate feel – unforced, silken with filigree tannins. There's a sorbet-like freshness with orange sorbet infusing the raspberry fruit – touches of autumnal hedge laden with fruit and rose hip. This bristles with energy and will appeal to those wishing to experience a joyful and damn-right delicious Pinot Noir. Served using Zalto's Burgundy Glassware. Drink now until 2025."
£18.50 per bottle
**Available for delivery End January 2021**
Ghost Rock Catherine Cuvée 2015
Trophy - Best Vintage Sparkling Tasmanian Wine Show 2018
Winemaker "Made in the 'methode champenoise' style, hints of apple and brioche aromas are enhanced by the creamy complexity and yeast richness on the palate. This premium sparkling shows lively fruit characters and an elegant crisp fresh finish."
**Available for delivery End January 2021**
Ghost Rock Zoe Brut Rosé 2016
Winemaker "Our Brut Rosè is true to the principle of Methode Traditionnelle. From the stunning 2016 vintage, the Pinot Noir dominant blend has been elevated by lees ageing and stylistic finishing. Strawberry and floral notes drive this wine, its Brut style creating a truly moorish, fresh palate."
**Available for delivery End January 2021**
Sensational biodynamic wines from McLaren Vale.
Gemtree Wines is owned and operated by husband and wife team; Melissa and Mike Brown. They are dedicated to growing their incredible wines, naturally with minimal intervention in the winemaking process along with an environmentally friendly farming system. Gemtree produce biodynamic and certified organic wines which are powerful, concentrated and beautifully express the true characteristics of each grape variety and region. Team Vinorium have been blown away by their range and we are very excited to share them with you all.
DELIVERY WARNING!
Please allow 48 hours for all deliveries
Our preferred UK courier, DHL Parcel UK have provided an outstanding service throughout this year, during such an extraordinary time. As Christmas fast approaches, people are turning to online ordering more than ever, leading to record numbers of parcels passing through their network. The Vinorium alone saw a rise of 200% in the last ten days of November.
All orders received by us before 2pm are despatched the same day without fail, but in the past 48 hours we have seen 15 of our orders delayed in the DHL system. This is far from ideal and beyond our control. In light of this, please can we ask you to be mindful and allow 48 hours for all your deliveries. Please also ensure that we receive your Christmas orders with plenty of time to reach their respective destinations.
As ever, my team and I remain at your disposal.
Thank you for your kind understanding.
My very best wishes, Stu
Our Christmas cut off times
Last orders will leave our HQ on Tuesday 22 December @ 2:00pm
HQ collection available: Cut-off for collection 12:00 noon on Wednesday 23 December
All orders placed after 2:00pm on 22 Dec (unless collecting) will be dispatched on Monday 4 January