Issue: 96 / Sunday 12 January, 2020
The year that has passed and the one which lies ahead…
Now a tradition, we start the new year with a look back at the past twelve months and share our performance with you all. Granted, it is unusual for a wine company to be so open with in-house statistics however, without you there is no Vinorium, which fully supports our decision. It is also a barometer to gauge our own success and to measure ourselves against our competitors. Our industry is incredibly competitive, and I am sad to say that the UK market generally lacks friendly unity. There are a few exceptions as we have some great friends, but I am often left envious when I listen to our Aussie winemakers who talk so proudly of their fellow winemaking friends. New relationships have started directly off the back of one of our winemakers discussing our relationship with a fellow producer. In fact, they go as far as suggesting sending samples and working directly with The Vinorium (and that's how Hutton Vale Farm came to us, care of Craig Stansborough of the After Five, Planta Circa and Purple Hands wine company). Wonderful generosity and not a selfish bone in Craig's body. Alas, the UK market lacks this level of kindness, bravado prevails, and I struggle to understand why.
Our full accounts for the year ending 31 December 2019 are currently being prepared nevertheless, we are delighted to report a third, successful year. Despite a tumultuous time with FX rates (courtesy of Brexit) turnover has increased to £4.471 million (£4,213,980 in 2018). Our gross profits stand at £1.467 million which is a small drop on last year's £1.533 million. Currency instability and tightening margins being the main culprit for the small drop. We estimate that our net profit will align with last year at around £950,000 to £1 million. Our stock position increased slightly to a closing balance of £1,575,301 (our cost value not sales value). Our closing bank balance was healthy at £844,000 and something we pride ourselves on, borrowings were zero and debt or exposure to bad debt was zero.
All our wine suppliers have enjoyed advance and full payments including three new agencies which will be arriving over the course of the next 1-2 months.
2018 was going to be a difficult act to follow. Most importantly was our ability to demonstrate continued sustainability in our business concept which does not follow the industry norm. Far from it. What is The Vinorium? Are we an independent wine merchant or an importer? Where does our customer base stretch to? Do we sell to hotels, restaurants, wine merchants or private clients?
We are a fiercely independent wine merchant who also fit the mould of a small to mid-sized importer. Save for a few countries and a handful of American states, we have no borders when it comes to delivering to our global customer base. We do differ from many in the fact that we prefer not to supply wines to the UK hotel and restaurant trade. This simply comes down to our financial operation as we support all our producers with full payment prior to shipment (which is super-rare for a wine business of our size, or any size if truth be known). It is usual practice for a hotel or restaurant to insist on substantial payment terms – 60-90 days is typical. Often, the more well-known, demand more as the competition to supply their wine list is intense. The Vinorium will not support this outdated approach which has subsequently led to many of the UK's most prominent importers either operating at a financial loss or scarcely breaking even. We are minnows in comparison to many – we are dwarfed by their turnover and manpower, many receive adulation from the wine press as the leading authority in the UK wine market but, when you get down to the nitty-gritty, I am left questioning what on earth is happening to the UK market. From a large importer aspect, it is clearly unsustainable unless they all adopt a new attitude to working. The vanity of turnover champions the sanity of profit but then again, who are we to make comment…
How The Vinorium stacks-up against some of the UK's leading importers
All figures are available on Companies House and represent their most recent, filed accounts
Wine merchants and private customers generate most of our annual business. UK independent wine merchants are a tough nut to crack and I am not entirely sure why. We sell to one (regularly) and that's it! The majority of our trade sales are with merchants based throughout Europe and Asia. Our private customer base is global and accounts for most of our turnover – circa 75% during 2019. Our website remains an important doorway for communication and a home for new and old fans of our work. As the chart below highlights, the UK, a long supporter of Australian wine, keeps us busy. The USA is active with communications, but many orders fall by the wayside as the cost of shipping is far too high. Despite Hong Kong showing small visitor numbers, the value of their business exceeds all other countries combined (except for the UK).
As expected, Australian wine dominates sales with 85,613 bottles selling last year. France, and in particular, Bordeaux saw a late surge last year as we pushed to sell as much of our ex-En-Primeur stocks as possible. After seventeen En-Primeur campaigns, I decided to withdraw from the 2018 Bordeaux campaign. I am too long in the tooth to suffer the Bordelaise games and find the continued politics too much. 2017 was our last vintage (arriving spring 2020) and I / we have no intention of returning. I will continue to enjoy the magnificent wines, but these will taste more delicious from a customer's perspective rather than as an exasperated wine merchant! Historically, many of our customers enjoyed the investment benefits which Bordeaux offered. Year-after-year, prices increased, and allocations decreased. Wine brokers with little, if any overheads, slashed opening prices in the hope to steal a little business away from some of the most respected Bordeaux specialists. Bordeaux is now an unattractive investment opportunity, which has been highlighted with several of the most recent vintages either selling for less or the same as customers paid two-three years back. Combine management fees (if applicable) storage and insurance and many customers will own portfolios running at a loss. Those who purchased pre the 2009 boom will be sitting (in most cases) on a little gold mine!
We offered The Vinorium customers the opportunity to invest in our Profit Share Scheme. The investment was for 18-months with a guaranteed return of 10% which was met by some scepticism which I fully appreciated. However, and as the first chart highlights, The Vinorium is a wine merchant / importer leading the way in how to run a successful and profitable business. That said, Tranche One of our Profit Share quickly filled with customers who will enjoy a full pay-out later this year. We have received many enquiries regarding the possibility of launching a second tranche which we have every intention of doing and before the end of March 2020.
Two Hands have won (for the past two years) the title of our top selling producer. From a website and page view perspective, they lead the way again in 2019 however, Dan Standish takes the number one spot with sales exceeding £300,000 followed by Clarendon Hills with a sales value of £252,431 (5,824 bottles sold). We sold 8,065 Two Hands bottles but their combined values were lower at £223,289. In fairness, and in the spirit of transparency, the positions would be reversed if it were not for a high-value parcel of Clarendon Hills Astralis which produced sales of £167,400. Places 5 to 10 were close with £15,000 separating them. It's great to see Deep Woods and Nick Glaetzer in the top 10.
We have openly reported the strength of Aussie Shiraz sales with all other grape varieties (despite best efforts) paling into insignificance. What I / we are pleased to see are the important increases from the following grape varieties. The figures in brackets demonstrate 2018 sales figures. Pinot Noir (843), Bordeaux blend (226), Chardonnay (2,986), Sauvignon Blanc (116) and Riesling (82). Semillon is the only white varietal which dropped and only a fraction (16 bottles).
Combined statistics from the years 2017, 2018 & 2019
Highlights from the year…
Difficult and in no particular order; winning the Decanter & IWC Australian Wine Merchant of the Year awards for a second year running. Both awards recognise our hard work and innovation over the year(s) – we are immensely proud of them both. We started 2019 with a firm plan to increase our list of Aussie exclusivities, which I believe we have achieved admirably. The list includes a collection of amazing producers; Soumah, Pooley, JC's Own, Hughes & Hughes, Mewstone, Domaine Simha, Purple Hands / After Five Wine Co, Domaine Naturaliste, John's Blend, Sailor Seeks Horse, Massena, Hutton Vale, Joshua Cooper, Cobaw Ridge, Hoddles Creek and Valli.
The design of our new HQ is something beautiful and certainly a highlight. January 2019, we made a formal offer to purchase our own land and develop our purpose-built HQ. It's a beautiful, rural spot (a ten-minute hop from our current home) with 4.5 acres and stunning views, which I hope will offer an holistic working environment for my team and I, and an amazing experience for our customers and visiting winemakers. Sadly, our local council, Ashford, Kent have been inept and nothing short of a disgrace with the handling of our application. What transpires is a planning office which is undermanned and all applications which offer an element of complexity are rejected, including ours. However, we have spent £100,000 during the design and development process and have no intention of sitting back. Our architects, Guy Holloway have been superbly supportive as we prepare to challenge the council's decision on the 22 January. I am confident the committee will see nothing wrong in granting permission to create a stunning architectural building, one which is sensitive to its environment and will contribute so much to the local and wider community. Fingers crossed!
Our final weekend read of last year aptly reflected on the wines we enjoyed and those which we believe are special. We enjoyed a wealth of riches and were utterly spoilt throughout the course of 2019, which made our final selection super-difficult. Unbeknown to you, the list would look a little different if we included wines which are arriving with us in January / February 2020. They were sampled and ordered last year however, and given their lack of physicality, we thought it only fair to eliminate them from the awards. Of course, we have already concluded that our new arrivals are something very special indeed…
For 2019, our list of winners represents Australia only. Our New Zealand and USA offerings were included in the shortlist however, they were all beaten by better wines. In the summer, I was invited to a round-table debate hosted by The Californian Wine Institute. The premise for the California debate was straightforward enough and covered the following subjects; How to bring together leading buyers and players who are importing Californian wine into the UK. To drill down into the actual wine styles that are of most interest and are working the best on wine lists in the UK. To look at what value for money Californian wines offer UK buyers, and which regions, grape varieties and styles are the ones most in demand. I believe the USA produces some amazing wines and I will always advocate outstanding producers such as DuMOL, Paul Lato, Gramercy, Gavin Chanin to name a few. Perhaps with the exception of Gavin's and Gramercy's wonderful wines, combined with the many thousands of Aussie samples consumed throughout the course of 2019, I have come to the conclusion that, and across all grape varietals, Australia offers the same exceptional quality for a fraction of the price, which was my position during the debate.
New Zealand differs in the fact that prices are more closely aligned to Australia however, and except for a few producers, I believe the Kiwis are lagging behind their neighbours. We started the year with high hopes of dramatically increasing our collection of New Zealand wines, but we have been left unimpressed, and particularly so with wines which would retail between £25 to £50 per bottle. Magda and I have a few irons in the fire which we look forward to sharing with you soon. Until then, we reveal our winners and close runners-up for 2019. Our selection is based on a combination of the 'wow' factor, overall quality and price versus quality
Perhaps many would expect to see Barossa's Dan Standish romping home with this award, particularly given the huge scores and our fanatical musings, but it was impossible to overlook the Yarra Valley producer, Soumah. Their range is diverse and the quality exceptional throughout. The price versus quality, which was the deciding factor, is quite extraordinary and particularly evident with their 'top' Equilibrio Chardonnay and Pinot Noir, which should both be selling for vastly more. These two wines are a reminder to other producers what is possible for around £35.00.
The Standish Wine Company
Dan Standish takes the second spot and deservedly so. We believe his 2017s are incredible and offer more balance compared to his huge scoring 2016s. The 2018s which will be arriving June / July 2020 have already got the wine world talking following their recent 'barrel scores' and many 'potential' 100 pointers, which will escalate the demand above what is physically produced.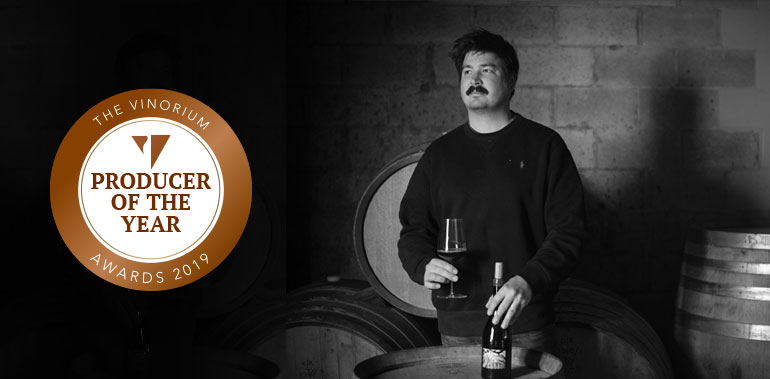 The incredibly talented Joshua Cooper takes the third spot which isn't bad considering his wines only arrived with us earlier this month. We love his unaltered wines that do not conform to some pre-existing, established ideal. The wines express the season in which they are grown and offer true 'terroir'. Alcohol levels are modest, and the wines scream a skilfulness and individuality which is impossible not to be impressed by…
Wine of the Year: Red
Each winner is mentioned above which proves how exceptional their wines are. Again, you would be correct to question why the second spot receives a higher score than the overall winner, The Springs Syrah 2017, which stylistically is the most individual Syrah I have ever sampled out of Australia and the reason why it takes the number one spot. It's spellbindingly good and will leave you scratching your head. I will also declare this to be the ultimate wine to serve with Christmas lunch.
Josh Cooper Wines
The Springs Syrah 2017
98+ Points Stuart McCloskey
"Unquestionably, a magnificent Australian Syrah and unlike anything I have sampled before, which is saying something. In a nutshell, there isn't much I can add and the reason why I declare the 2017 The Springs Syrah my Wine of The Year (2019). The nose offers a beguiling mix of olive tapenade, marine salinity / brine, dark red fruits, redcurrant, cranberry, flowers and more akin to a Pinot Noir than Syrah. The palate is focused and washed with redcurrant, cranberry, sweet pomegranate, glimpses of dried blood orange and finishes with the same salinity which is fabulous. The tannins provide a wonderful lattice of support as does the bristling acidity (or is that the tart cranberry and redcurrant?). Certainly, one of the purest and most natural Aussie Syrahs I have ever come across - It's truly mesmerising. The finish and length go on forever. Exquisite – truly so… Decanted for 2 hours and served using Zalto's Bordeaux glassware (I'm intrigued to try it in the Burgundy glass)."
£30.95 per bottle
The Standish Wine Co.
The Schubert Theorem Shiraz 2017
99-100 Points - Stuart McCloskey
"An extraordinary colour ranging from midnight black to a rim of purple. The nose is intoxicating and utterly beguiling with lavender, violets, vanilla, coal, cold stone, ink, iron ore and graphite. The palate is full-bodied, richly structured, incredibly layered and beautifully defined - The Château Latour of Australia as this befits 'the iron fist in a velvet glove' perfectly. It's quite extraordinary how a wine of such scale and age is so harmonious. The flavour profile and length are unending. The texture silken. The sweet entry finding its way to an iron ore and salty finish is fascinating (my last sip offered coffee notes). It is easy to understand why this was wine of the day (a difficult achievement given the calibre of the room). One of Australia's immortal wines which has the potential to outlive most of us. Remarkable. Decanted for 2 hours and served using Zalto's Bordeaux Glassware."
£64.95 per bottle
or £306.90 per case of 6 In Bond
Soumah Equilibrio
Pinot Noir 2017
Platinum Medal at Decanter World Wine Awards 2019
Winner at the 2020 Halliday Wine Companion Awards
98 Points - Stuart McCloskey
"A Yarra Valley Pinot Noir of exquisite beauty and delicacy. The bouquet is opulent and invites you into an exotic medley of dark fruits, sous-bois, a flicker of sweetness from dried strawberry, savory herbs and a lovely lift from a floral perfume. The palate is flawless – Not a hair out of place. The tannins melt like sorbet as the red stone fruits wash across your palate. The winemaking is effortless which shows in the finished product. The cohesion is divine, as is the texture. It is important to note this is far from a delicate flower as the fruit and structure are impressive. This will turn all Pinot Noir haters into lovers. An astonishing wine for the price tag and will certainly be high on our '2019 wine of the year' list. So far, one of the best show stopping Yarra Valley Pinot Noir's I have tasted. Sadly, we are almost sold-out, and it arrived on Friday. Even more alarming is the fact that we will have to wait until the Autumn of 2020 for the 2019 (no '18 I'm afraid). Drinking beautifully today and I'm not convinced further cellaring will benefit. Let's test it! Sampled using Zalto's Burgundy glassware"
Wine of the Year: White
Located in the Huon Valley, Australia's southernmost municipality and coolest wine region, Sailor Seeks Horse vineyard sits right on the edge of viticultural possibility. Paul & Gilli believe that great Pinot Noir and Chardonnay are made on that edge, where the risks are high but the rewards even higher, and that is impossible to argue with. Both wines have enthralled our team, but it's their Chardonnay that offers something truly special. I believe this will be a 'perfect' wine in 3-5 years and would implore you to find a safe space in your home for a little stash.
Sailor Seeks Horse Chardonnay 2017
98-99 points Stuart McCloskey
"Marine, saline, oyster shell with touches of green apple, orchard flowers and a lovely streak of minerality on the nose. The palate is medium-bodied, bright, alive with a slight chalkiness. There's a lovely fabric to this wine. Tightly knit with subtle fruits interwoven with a tension which I find difficult to express in words. More a sense of completeness. The simplicity is quite breathtaking and rare to find these days. Tensile, reserved and unapologetically a personal expression of Paul & Gilli who are obsessed with producing wines which they love, rather than following fashions. I believe this to be one of those wines which will create much argument. Those edging toward flamboyance may show disdain, whereas those wishing to seek out ethereal balance and gracefulness will be swooning. I would argue this must be one of the greatest exponents of Australian Chardonnay I have come across and cannot wait to see how this individualist wine unfolds over the coming years. Regardless of which camp you stand in – May I suggest you, at the very least, try a Tassie Chardonnay which flirts with perfection (if only once). Decanted for 20-30 minutes and served using Zalto Bordeaux glassware (as essential as the wine!)"
£44.50 per bottle
Powell & Son
Roussanne Marsanne 2017
97+ Points Stuart McCloskey
"Sharply focused, linear with a vibrancy which I wasn't expecting. The floral character comes to the fore which compliments the nashi pear, peach, melon and suggestion of jasmine brilliantly. The palate is expansive with swathes of buttered citrus fruits underpinned with a core of minerals. I'll be brutally honest, I was expecting a voluptuous Barossa bombshell. Instead, I received an unexpected balancing act between litheness and precision which is extremely impressive. This is one of those rare wines which floats on the palate but delivers to every millimetre. Drinking beautifully now (decant for 20 mins) but will cellar for 8-10 years."
£40.95 per bottle
Eileen Hardy Chardonnay 2015
98+ Points - Stuart McCloskey
"A stunning bouquet offering a profusion of aromatics ranging from vanilla, lemon zest, Seville orange marmalade, wet limestone to maritime salinity and finishing with freshly grated, spicy ginger. The wine has put on some weight with a lovely silky textural feel, but far from viscous. Harmonious and exquisitely judged to be succinct. Flavours are more difficult to pin down at this stage, but one thing is certain, it's effortless and washes across my palate with consummate ease. I love the spice, salinity – very maritime which changes with more aeration. Fascinating is the wine's development in the glass. As I mentioned in my previous notes - This would shame many white Burgundies at double the price. This is simply a beautiful Chardonnay which offers more potential for those with patience. Just magnificent and for me, the best Chardonnay in our portfolio. The value is unbelievable. I recommend drinking this superb wine from now to 2028. Sampled using Zalto Bordeaux glassware"
£29.95 per bottle
Best Value Wine of the Year
I suppose one would question, and rightly so, whether a £35 bottle should feature in the 'Best Value Wine of the Year' let alone win the award. However, Soumah's Equilibrio Chardonnay should be selling for £50+ (as should their Pinot Noir) and quite honestly they put many expensive wines to shame, which for us, lays the foundation and our justification for this award. We will need to wait until late 2020 and perhaps to 2021 to see the next special vintage as both Equilibrio wines were not produced in 2018.
Hardys HRB Chardonnay 2013 is a worthy winner too. We have no wine (or more importantly, we have not sampled a wine which offers age, outstanding quality and all for less than £17.00). Brilliant for the money – truly so. The same can be said for Grant Burge's Corryton Park Cabernet Sauvignon 2013. In short, this is a brilliant and uncompromising Barossa Cabernet Sauvignon. Think expensive Bordeaux Second-Growth and you'll be right on the money
Soumah Equilibrio
Chardonnay 2017
7 Gold medal including:
Gold Medal at 2018 Decanter World Wine Awards
Gold Medal at 2019 Int'l Cool Climate Wine Show
97+ / 98+ Points - Stuart McCloskey
"The concept behind Soumah's Equilibrio range is to promote the very best barrels, clonal mix and new oak integration to create a few cases that will benchmark the potential of each vintage. A faint whiff of sulphur / gunflint. Tightly coiled and flirts between mineral and flint. With time, lemon oil expands the aromatics along with the most delicate, white flowers – a lovely sense of harmony. The palate has a beautiful tension and is far from flamboyant. Yuzu, freshly squeezed lemons, crushed stones / stony minerality provide a perfect crystal-like delineation. Reserved but far from miserly. More succinct, precise and as per its name, effortless equilibrium. It is tempting to drink now, but I would find a dark corner and ignore it for 2-3 years for that special experience. Better still, come back in a decade. In short, it is a very, very fine wine". Served at a cool warehouse temperature & utilising Zalto's Bordeaux glassware (I recommend decanting for 30 minutes too).
£35.95 per bottle
or £166.50 per case of 6 In Bond
Hardys HRB
Chardonnay 2013
95++ Stuart McCloskey
"Great colour and a suggestion of its age however, both the nose and palate prove otherwise. The nose interplays beautifully between brulée, ripe orchard fruit, spiced pear to nervy minerality. The palate is broad, textural, far too moreish and deeply satisfying. Age has been this wines friend – The fruit is decadent and creamy but overall, it shows bags of finesse. The freshness is outstanding, and I wouldn't be surprised if this is drinking fabulously in another ten years. There isn't much to add beyond the fact that this wine seriously over-delivers at every level and one wine which should be served under blind conditions to simply highlight the outstanding quality and value. Utterly faultless for the money." Served using Zalto Bordeaux glassware
Grant Burge Corryton Park
Cabernet Sauvignon 2013
98 Points - Stuart McCloskey
"A heavenly nose of cassis, plum, soy, graphite and lots of mineralite at play here. With time, cedar / pencil box aromatics unfold. The palate speaks more of finesse than power. Incredibly complex and not overly tannic. The entry is sweet, ambitious with ripe, silky black fruits. Texturally, and impossible to miss, is the sense of finesse and grace which weaves its magic and is seldom seen in the Barossa. Cedar and graphite-infused fruit emerge but I keep coming back to the wines beguiling poise. Svelte and sensuous with a little wood dust which adds a lovely texture. The finish seems endless – clove and fennel seed leading to orange peel? I could go on, but I must stop. In short, this is a brilliant and uncompromising Barossa Cabernet Sauvignon. Think expensive Bordeaux Second-Growth and you'll be right on the money". Served in Zalto Bordeaux glass.
£24.95 per bottle
or £111.40 per case of 6 In Bond
2020: The Year Ahead
I believe we have kept you for too long. We will share some of our plans for 2020 next Sunday. Until then, all that is left is for me to thank you for your continued and loyal support. Simply, without you there is no Vinorium and I believe the wine world is a much better place for it. I must also take my hat off to my team who and despite our small size, continually overdeliver, are a super-talented, hardworking bunch who never shy away from a challenge.
A very happy New Year to you all…
Stu
Australian Bushfire Auction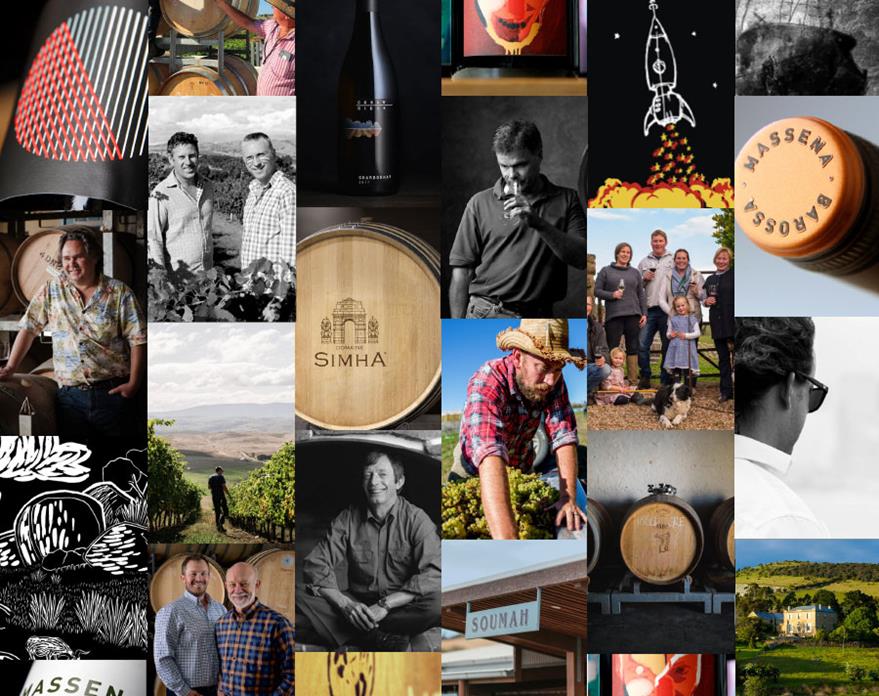 For me, Christmas 2019 was particularly difficult to enjoy as, and being the UK's leading Australian wine specialist, I found the scale of the Australian wildfire crisis difficult to comprehend. We have been in contact with all our producers, who are fortunately faring better than many. Of course, it is impossible for them not to be affected as the Aussie wine community is close-knit – learning of friend's vineyards burning by the ravaging fires is hard for everyone. But vineyards can be replanted, and in some cases, buds are appearing on scorched vines which is a super sign. What cannot be replaced is the devastating loss of human life and wildlife. Tragically, 25 people have perished and in New South Wales alone, the fires have killed nearly 500 million birds, reptiles and mammals which I found unfathomable.
The Vinorium is incredibly proud to support our local community but we feel we must offer support to those affected in Australia. I am sure we will be returning to the 'support' project throughout the course of 2020 however, and for now, we are inviting customers and all friends, to bid on a fabulous parcel of wine. We are donating a collection consisting of 103 bottles which represent all our UK exclusive wine producers.
After Five: Single Vineyard Grenache 2018 • Barossa Shiraz 2017 Cobaw Ridge:2017 Pinot Noir • 2015 Syrah • 2017 Chardonnay Josh Cooper Wines: Doug's Vineyard Pinot Noir 2018 • Captains Creek Chardonnay 2018 • Cope-Williams Chardonnay 2018 • Old Port Righ Chardonnay 2018 • The Springs Syrah 2017 Hutton Vale Farm: Cabernet Sauvignon 2014 • Grenache Mataro 2012 • Riesling 2017 • Shiraz 2014 Purple Hands Wines: Planta Circa Ancestor Vine Cabernet Sauvignon 2017 Pooley Wines: Pinot Noir 2018 • Butchers Hill Chardonnay 2018 • Butchers Hill Pinot Noir 2018 • Cooinda Vale Chardonnay 2018 • Cooinda Vale Pinot Noir 2018 • Riesling 2018 Domaine Naturaliste: Artus Chardonnay 2017 • Discovery Cabernet Sauvignon 2016 • Discovery Sauvignon Blanc 2018 • Floris Chardonnay 2017 • Morus Cabernet Sauvignon 2015 • Sauvage Sauvignon Blanc 2016 Massena: Eleventh Hour Shiraz 2017 • Surly Muse Viognier/Marsanne 2018 • Stonegarden Grenache 2017 • Stonegarden Grenache Mataros Shiraz 2017 • Stonegarden Riesling 2018 • The Howling Dog Saperavi 2017 Sailor Seeks Horse: Pinot Noir 2017 • Chardonnay 2017 Glaetzer-Dixon:Avancé Pinot Noir 2018 • Mon Père Shiraz 2017 • Reveur Pinot Noir 2016 • Überblanc Riesling 2018 Soumah Wines: Equilibrio Chardonnay 2017 • Single Vineyard Chardonnay Upper Ngumby 2017 • Single Vineyard Hexham Chardonnay 2018 • Single Vineyard Hexham Pinot Noir 2017 • Single Vineyard Pinot Noir Upper Ngumby 2017 • Single Vineyard Viognier 2018 The Standish Wine Company: The Standish 2017 • The Relic 2017 • The Schubert Theorem 2017 • Lamella Shiraz 2017 Hughes & Hughes: Chardonnay 2018 • Pinot Noir 15% Whole Bunch 2018 • Pinot Noir 2018 • Riesling 2018 • Sauvignon Blanc Barrel & Skins 2018 Dr Edge: Tasmanian Pinot Noir 2017 • East Pinot Noir 2017 • North Pinot Noir 2017 • South Pinot Noir 2017 JC's Own: Angaston Foothills Grenache 2017 • Bluebird Grenache 2018 • Ferine Grenache 2018 • Greenock Shiraz 2017 • Rock:It GSM 2017 Two Hands Wines: Bella's Garden 2017 • Charlie's Garden 2017 • Dave's Block 2016 • Harriet's Garden 2017 • Heartbreak Hill 2016 • Holy Grail Shiraz 2016 • Lily's Garden 2017 • Samantha's Garden 2017 • Secret Block 2016 • Yacca Block 2016Nocturne: Nebbiolo Rosé 2018 • Single Vineyard Cabernet Sauvignon 2017 • Single Vineyard Chardonnay 2017 Flowstone: Cabernet Sauvignon Touriga 2012 • Chardonnay 2014 • Queen of the Earth Cabernet Sauvignon 2013 • Queen of the Earth Chardonnay 2015 • Sauvignon Blanc 2015 • Shiraz Grenache 2015 Wild Duck Creek: Cabernet Sauvignon Reserve 2012 • Duck Muck 2013 • White Duck 2018 • Alan's Cabernet 2016 • Rousanne 2017 • Shiraz Reserve 2016 • Springflat Shiraz 2016 • Yellow Hammer Hill Shiraz Malbec 2016 Kay Brothers: Basket Pressed Shiraz 2017 • Cuthbert Cabernet Sauvignon 2016 • Hillside Shiraz 2016 • Griffon's Key Grenache 2017 Domaine Simha: Beauregard Amphora Pinot Noir 2016 • Nature Pinot Noir 2018 • Rama Pinot Noir • Rao Chardonnay 2017 Hobbs of Barossa: Tin Lids Shiraz Cabernet Sauvignon 2016 • 1905 Shiraz 2015 • Gregor Shiraz 2015 John's Blend: Cabernet Sauvignon 2014 • Margarete's Shiraz 2014

We are requesting that you e-mail the team directly with your 'bid' to purchase this wonderful collection. 100% of the proceeds will be donated to one or shared between several of the bushfire relief funds. I acknowledge that the following sentence may not be politically correct however, this is not an opportunity to pick-up a bargain. Given the scale of the tragedy we cannot consider any bids below £3,000.00. We are happy to deliver throughout the UK and Europe without charge. I hope we receive lots of bids and many exceeding the 'minimum.' If this is the case, we will happily donate a second, or even a third collection.
All bids are to be received by 9:00am Wednesday 15 January. We will share the results and which charities will be receiving the much-needed funds.
Please be generous.