Issue: 88 / Sunday 3 November, 2019
In the words of James Halliday,
"unlike any other Sauvignon Blanc
in Australia".
We asked the man behind this exceptional wine to explain a little more about his style and why he's become Australia's No:1 Sauvignon Blanc producer.
I was first acquainted with Sauvignon Blanc in my parent's vineyard in 1983. At that stage it was mostly blended with Semillon in the signature Margaret River Semillon Sauvignon Blanc wines – a style for the region. After working at Domaine de Chevalier in 1995, I really focussed on taking these wines to the next level with my time at Voyager Estate, and then with Suckfizzle.
A visit to Sancerre and Pouilly Fume in 2004 really showed me just what Sauvignon Blanc can do on its own. It doesn't have to be brash, and in your face; it can have poise, subtlety, length of palate, complexity, and can be very refined. The Flowstone Sauvignon Blanc is my journey in discovering, and showing, how compelling and sophisticated Margaret River Sauvignon Blanc can be.
Sauvignon Blanc in the vineyard
For me, this all starts in the vineyard. The Flowstone SB comes from one single vineyard in the Karridale region of Margaret River – the southern parts and the coolest part of MR. This is a very special vineyard that I have been familiar with for over 10 years. It was planted in the late 90's by two nice old locals, who have now kindly let me lease it. This does allow me to have much more insight and input as to what happens on the vineyard. I treat this vineyard like most others treat their best Chardonnay or Pinot blocks. All the work is hand done, from pruning to harvesting, crops are deliberately low, and there is no irrigation. This vineyard has always been the source for the Flowstone Sauvignon Blanc, and now that I am directly involved, I can see it really stepping up. The future looks very exciting.
Gentle winemaking approach
In the winery, everything is done in a very low key, gentle manner. The grapes are handpicked, stored in the cool room overnight, then whole fruit pressed the next day. This processing of the whole bunches, rather than putting them through a crusher/destemmer, then a big pump, helps to deliver wines of more subtlety, nuance and texture. The juice is then settled overnight. The next day, this cloudy juice is put to barrel – 600 litre Demi Muids. This is as just as I saw in a particular producer in Sancerre that makes stunning wines. None of these barrels are new. The wine ferments in these large barrels, and then stays in them for about a year. There is the occasional Bâttonage, when I remember. The barrels are then blended together, minimally fined and filtered, then off to bottle. Once in bottle, it rests there for about 18 months until the wine is released.
Tasting and appraisal
This total gentle process really delivers wines of complexity, texture and interest. Sauvignon Blanc flavours of guava, feijoa, nectarine, and hints of whole passionfruit certainly show through, but there is wonderful brioche and oatmeal complexity. The palate is what really sets it apart, with strong, but not overpowering fruit, great length and persistence, lovely texture, and above all, it demands your attention, because you sense it is something special.
I think this is my favourite Flowstone wine, and in the words of James Halliday – "unlike any other Sauvignon Blanc in Australia". Possibly the best I have made.
Scarce and unique
Help me celebrate the uniqueness of this wine, and enjoy it through the coming Spring and Summer, and feel free to keep some in the cellar.
You will be surprised as to how well it ages.
Queen of the Earth Sauvignon Blanc 2017
Best Sauvignon Blanc at the
2020 Halliday Wine Companion Awards
"This deserves a place among the country's few seriously fine examples"
James Halliday "A selection of the highest quality fruit, fermented in two barriques. Upon completion, the wine remained on lees for a further 15 months with a bit of batonnage to imbue textural complexity. More reticent aromatically than the standard cuvee, the future lies tucked in between the baby fat of piercing fruit intensity and the sheer tenacity of flavour. This deserves a place among the country's few seriously fine examples - it will unravel beautifully with patience."
£28.95 per bottle
* ​Only 48 bottles available *
**Available for delivery End January 2020**
"Stuart's oak aged Sauvignon Blancs are textural, nervy and are simply incredible"
Flowstone Sauvignon Blanc 2011
97 Points - James Halliday "This wine breaks all the accepted rules/wisdom. Hand-picked, whole bunch-pressed, barrel-fermented in used barrels; matured for 11 months with some lees stirring; once bottled it is held for 18 months' further maturation. Glowing straw-green; it is a truly remarkable wine, with rapier-like intensity and prodigious length to its display of nectarine, gooseberry and citrus before the flinty acidity on its finish. 280 dozen made."
£22.50 per bottle
Flowstone Sauvignon Blanc 2015
95 Points - James Halliday "From a single vineyard in Karridale, whole berries pressed to old barriques and a 600l demi-muid for 11 months with lees stirring. Green-gold; a barrel-fermented sauvignon blanc that challenges normal beliefs and practises, made possible by the quality of the grapes. It marries honeyed richness and complexity, honey and crystallised grapefruit skin with dancing acidity."
£20.95 per bottle
Your roots run deep down Margaret River soils. What is life in Western Australia like?
I have lived nearly all my life in Western Australia (grew up in Perth), except for 3-4 years in Melbourne, and been in Margaret River full time since 1991. WA, as it is known (and jokingly said to stand for "wait awhile", because we are usually behind in things), is known for its fantastic sunny weather, beautiful beaches, and sparse landscape. The south west corner is the most verdant, and nature rich part, with stunning forests, beautiful coastal landscapes, and now wine, and the great social diversity this brings. Western Australians have a very "outdoor" approach to life, and we just get things done, because we have to, as the rest of Australia has forgotten where we are…we love beating them in sport. Perth is the most isolated capital city in the world!!
Margaret River celebrated half a century of winemaking since it was put on a world wine map in 1966. How has the region / industry changed over the years? Where do you think it's heading?
The winemaking side of this beautiful part of the world has developed very quickly into one of Australia's powerhouse regions, and there is no sign that we are slowing down. There is great diversity in the vineyard sites, both geologically and climatically, so we can create a wonderful array of wines. Most of the producers are small, so can develop a fantastic understanding of their site, and what it can produce. This then allows them to really work with that vineyard to get the absolute best out of it that they can. We are very pragmatic and realistic about what works in this region, and what doesn't. There is also an exciting development of very small hands on producers – like Flowstone, where I am the only worker - and more esoteric styles of producers happening, so the wine offering is very diverse and engaging.
There is an interesting push for the development of acknowledged sub-regions within Margaret River. This does seem to be driven by one group, rather than the industry association.
Given the growing numbers of wineries in the Margaret River, is there a good sense of the community between the winemakers? Do you exchange views/experiences? Do you swap wines?
There is generally a good community spirit between the winemakers. The region is quite large, approximately 100kms x 30 kms, so there tends to be the northerners and the southerners…most producers are very happy to swap wines, although there are a few that don't.
Your career in wine spans over 30 years. What inspired you to become a winemaker? Are there any other winemakers, past and present, who had a profound influence on you?
Why winemaking?...gravity…I fell in to it. My parents planted a small vineyard in Margaret River in the mid 70's. In the early 80's, after completing my phys ed degree, I was wandering around doing nothing, so came down to help. I also started my wine studies by correspondence in 1983. That was where it started…since then I have worked at Voyager Estate, Devil's Lair, started Suckfizzle and Stella Bella with my partner, and worked with those brands, and now Flowstone. There is one winemaker that has had a significant effect on me – Janice McDonald – winemaker and my life partner.
With such an incredible career in winemaking, how does Flowstone differ from your previous projects (please expand on your past projects too)? Is Flowstone the pinnacle of your aspirations?
Flowstone is solely me. I make the wines I like, and I am the only worker. It is my self-indulgence…
I am responsible for everything, from pruning, to winemaking, to sticking the labels on, to visiting people that sell my wine. There is a wonderful feeling of fulfilment when you harvest grapes from your vineyard on your property that you planted, make the wines in the shed (winery) on site, bottle the wines in that shed, and store the wines there. The first time the wines leave our property is when they are sold.
We hear that there is little or no demand for mature wines in Australia (especially whites) and therefore, no culture for aging wines. Your wines have stunning longevity. Do you feel you lead a lone fight?
I am not sure that is true, it is just that there is not a lot of older wine in the general market place. I suspect this may be business driven, as there is a lot of money tied up in wine, and it does need to be recouped at some stage…a business viewpoint would say the sooner the better. There is good activity in the auction market for older wines. There are also a small number of producers that make a point of selling older wines. Flowstone is one of them, as I feel it is better for the wine, and the consumer…they get to taste the wine as it should taste.
Julia Harding MW loved your 2011 Sauvignon Blanc at the Australia Trade Tasting this year. In Julia's words, "the biggest surprise was the Flowstone 2011 Margaret River, made in a reductive style/smoky style and still so vibrant". Can you comment on the age ability of your Sauvignons, as many consumers are conditioned to drink Sauvignon in its youth?
Julia's comments were music to my ears. I have always loved the Sauvignon Blancs from Sancerre and Pouilly Fume, and the Flowstone wine is modelled more on those styles more than anything new world. I think most people's perception of Sauvignon Blanc are driven by the bright fresh style from Marlborough. Sadly, the understanding that Sauvignon Blanc can be more than that seems to have been lost. I am championing that cause…
We hear that you have expanded the list of varieties you're working with, which now include the unusual Savagnin variety. Do you also plant more Chardonnay or Cabernet Sauvignon? Do you have a favourite grape to work with?
You are obviously referring to a wine I have called Moonmilk. The white is a blend of Savagnin, Viognier, Gewurztraminer and Sauvignon Blanc. It is primarily Savagnin. I jokingly refer to it as the wine where I have taken all the varieties that are very difficult to sell, and blended then together, and then let them hang out with a tiny bit of Sauvignon Blanc. Savagnin is in Australia under false pretences. In the early 2000's planting material was brought in to Australia from Spain thinking it was Albarinho. There was quite a lot of interest in this, and about 60 people planted it. In 2009 it was DNA tested, and proved to be a variety called Savagnin, that no-one had heard of, and is confusingly similar in name to Sauvignon Blanc. So, a bit of a total mess really. Savagnin does have a spiritual home on the east of France, in an area called the Jura, where it makes a very distinctive wine called Vin Jaune. The variety is also known as Savagnin Blanc, and Traminer (without the Gewurz)…
The Moonmilk wine is a bit of a fun blend of most of these varieties, and is in a lovely fresh, warm afternoon drinking style. I do have a red to partner it, made of Shiraz, Grenache and Viognier.
I have not planted any more Chardonnay or Cabernet Sauvignon, but I do now lease the vineyard where my Sauvignon Blanc comes from, which also has Chardonnay. So, Flowstone is totally self-sufficient for Sauvignon Blanc, Chardonnay and Cabernet Sauvignon. I have planted a little bit of Touriga, so we are now self-sufficient with that as well.
My favourite variety to work with is Chardonnay, although Sauvignon Blanc is sneaking up on it.
More Sauvignon Blanc picks
from Team Vinorium
Rare & Sensational
Tasmanian Sauvignon Blanc
One of the most popular wines at our September portfolio tasting
Mewstone Hughes & Hughes Sauvignon Blanc Barrel & Skins 2018
Halliday Wine Companion Awards -
Best New Winery of The Year 2019
Fruit from a single vineyard in the Coal River Valley, 60% barrel fermented after a 4 hour skin soak, 40% skin fermented for two weeks and pressed to oak, all natural yeast, partial malolactic ferment while maturing on lees. Bottled unfined and unfiltered.
£22.95 per bottle
Magnificent Margaret River Continues
"..a wine of spectacular flavours and complexity"
Domaine Naturaliste Sauvage Sauvignon Blanc 2016
Halliday Wine Companion Awards -
Best Value Winery of The Year 2020
96 Points - James Halliday "One-third fermented and aged for 10 months in new 500l French puncheons, remaining on lees during maturation. The extra year in bottle has created a wine of spectacular flavours and complexity, green apple and gently spicy oak all dance around the mouth. This will go on its merry way for several few years yet."
£18.50 per bottle
"Loire Valley/Bordeaux
at half the price"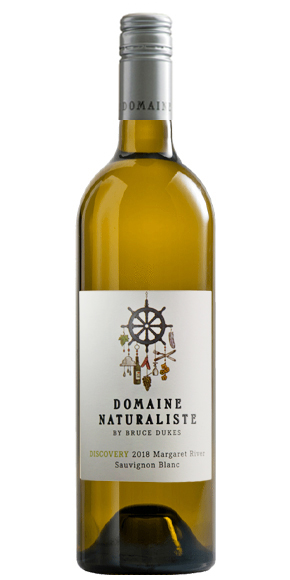 Domaine Naturaliste Discovery Sauvignon Blanc 2018
Halliday Wine Companion Awards -
Best Value Winery of The Year 2020
94 Points - James Halliday "80% cool-fermented in stainless steel, 20% as cloudy juice in used French oak. This gives a tactile flavour expression equalled by few other Australian sauvignon blancs. It's not about Marlborough, but the Loire Valley/Bordeaux of France at half the price."
£14.75 per bottle
New Zealand Sauvignon Blanc Highlights
'Best in Show' at the Decanter World Wine Awards 2019
Villa Maria Taylors Pass
Sauvignon Blanc 2018
'Best in Show' at the
Decanter World Wine Awards 2019
97 Points - Decanter "With its fresh, sappy, crushed-spring-leaf aromas and limpid, long, vinous yet tender flavour profile, this is great Sauvignon from an outstanding site rather than one of the overt or flamboyant Marlborough Sauvignons that drinkers have become used to (and often bored by). It's charming too, with its whispered sweet-pea floral notes. Pretty and distracting enough to serve on its own on a warm afternoon, but with all the structure and sap to accompany food well, too. Marlborough is moving on. Drink 2019-2022."
£15.20 per bottle
Aged in 1,000L German Oak Fuder Barrels
Giesen The Fuder Matthews Lane Sauvignon Blanc 2013
International Wine and Spirits Competition - Silver Medal 2015
Winemaker "We hand pick the fruit from Matthews Lane vineyard ensuring each parcel of fruit is in pristine condition. After a yeast starter the juice rests on yeast lees for 11 months in new 1,000L German Oak Fuder Barrels. The use of Fuder barrels in this way ensures our Single Vineyard white wines develop a greater complexity and refinement because oak doesn't dominate. The ratio of wine in contact with the barrel surface is less than smaller barrels so oak pick up is less. The staves of Fuder barrels are thicker which means the temperature of ferment tends to be warmer and we find the fruit characters gain greater depth and complexity."
£33.95 per bottle
Just arrived from Australia
& our Wine of the Week
Best Chardonnay at the 2020
Halliday Wine Companion Awards
Robert Oatley The Pennant
Margaret River Chardonnay 2015
98 Points - James Halliday "Hand-picked from specific rows, whole-bunch pressed to French oak for wild fermentation, and 9 months maturation prior to bottling. Rigorous selection of five barrels. Pale straw-green; this is remarkable as is the vibrant freshness and poise of the palate, the flavours running from pink grapefruit to white peach, the length admirable."
97-98 Stuart McCloskey "A powerful nose of lemon oil, white flowers, sweet pastry, leading to lemongrass, kaffir lime leaves and wet stones. The palate is medium-bodied, crystalline and delivers finesse over power. Currently, a wine filled with tension which runs to its core. That said, and with the benefit of time in the bottle and glass, spicy, citrus and stone fruits unfold with more aeration. Even a tinge of heat coming from fresh ginger. Complexity is the greatest component with a ten-year cellaring journey ahead which will be fascinating to follow. It's great to see a Margaret River Chardonnay which isn't afraid to be expressive from the get-go. I would cellar for 3-5 years for that real "wow" factor. Sensuous, zesty and a finish which is everlasting. Brilliant winemaking…Served at warehouse temperature and using Zalto's Bordeaux glassware. PS: Impatience has gotten the better of me as this wine arrived only thirty-minutes ago. In hindsight, I would decant for 20-30 minutes. I'll resample in a few weeks which is not too much of a hardship."
£33.95 per bottle
Winner of a Trophy, Platinum Medal & 6 Gold Medals including; ​ Gold at the Decanter World Wine Awards 2018
Soumah Equilibrio Chardonnay 2017
97+ / 98+ Points Stuart McCloskey "The concept behind Soumah's Equilibrio range is to promote the very best barrels, clonal mix and new oak integration to create a few cases that will benchmark the potential of each vintage. A faint whiff of sulphur / gunflint. Tightly coiled and flirts between mineral and flint. With time, lemon oil expands the aromatics along with the most delicate, white flowers – a lovely sense of harmony. The palate has a beautiful tension and is far from flamboyant. Yuzu, freshly squeezed lemons, crushed stones / stony minerality provide a perfect crystal-like delineation. Reserved but far from miserly. More succinct, precise and as per its name, effortless equilibrium. It is tempting to drink now, but I would find a dark corner and ignore it for 2-3 years for that special experience. Better still, come back in a decade. In short, it is a very, very fine wine". Served at a cool warehouse temperature & utilising Zalto's Bordeaux glassware
(I recommend decanting for 30 minutes too)
£35.95 per bottle
"Utterly faultless for the money"
Hardys HRB Chardonnay 2013
95++ Points, Stuart McCloskey "Great colour and a suggestion of its age however, both the nose and palate prove otherwise. The nose interplays beautifully between brulée, ripe orchard fruit, spiced pear to nervy minerality. The palate is broad, textural, far too moreish and deeply satisfying. Age has been this wines friend – The fruit is decadent and creamy but overall, it shows bags of finesse. The freshness is outstanding, and I wouldn't be surprised if this is drinking fabulously in another ten years. There isn't much to add beyond the fact that this wine seriously over-delivers at every level and one wine which should be served under blind conditions to simply highlight the outstanding quality and value. Utterly faultless for the money". Served using Zalto Bordeaux glassware
£16.95 per bottle
• Over 120 bottles of Avancé Pinot Noir sold in 1 week
• We're down to the last two bottles of La Judith Shiraz
• Just 28 bottles of the 97 point Mon Pére Shiraz remain
We are strong advocates of Zalto glassware and after many years of sampling wines through every conceivable vessel, they remain our number one choice. We understand that The Vinorium is their biggest wine merchant buyer in the UK with sales increasing every month. At the current rate, our Zalto sales will overtake our USA / New Zealand wine sales which is an interesting position however, we are now faced with a dilemma over pricing.
Currently, we do not offer the range of Zalto glassware at their RRPs as, and despite our plaudits, we feel £40 per individual glass is rather expensive. We like our prices and believe they represent good value without devaluing Zalto's reputation. In fact, we believe we have been a strong partner yet, maintaining RRPs is Zalto's main priority. Of course, we have exchanged emails but neither party are willing to budge. Zalto will be killing-off our financial support "In the event you are happy to work with a small margin, it will make it difficult for me (unfortunately) to apply any volume discount to any future orders you may place" which sadly will affect you all.
Our current prices will remain until stocks have sold through. We would like to continue offering their glassware, but prices will increase due to our 'volume discount' being rebuffed. We will not support their RRPs (very few do!) but an increase is an increase and always unwelcome…
Below, we have highlighted their RRPs versus our current sales prices. We have also included our new prices which will be implemented with our next order (unless we design and produce our own handblown glassware… Now, there's a thought!)
Current sales price
£32.95 per glass
RRP £40.00
Our new sales price
£34.95
Current sales price
£32.95 per glass
RRP £40.00
Our new sales price
£34.95
Current sales price
£32.00 per glass
RRP £38.50
Our new sales price
£33.95
Current sales price
£32.00 per glass
RRP £37.50
​Our new sales price
£32.95
Current sales price
£32.50 per glass
RRP £37.50
Our new sales price
£32.95
Current sales price
£79.95 per decanter
RRP £99.00
​Our new sales price
£79.95
Current sales price
£69.95 per decanter
RRP £85.00
​Our new sales price
£74.95
Current sales price
£41.50 per carafe
RRP £60.00
​Our new sales price
£45.95
Current sales price
£59.95 per carafe
RRP £70.00
​Our new sales price
£62.95
Current sales price
£175.00 per 6 pack
RRP £230.00
Our new sales price
£190.00
Current sales price
£175.00 per 6 pack
RRP £230.00
Our new sales price
£190.00
Current sales price
£170.00 per 6 pack
RRP £220.00
Our new sales price
£180.00
Current sales price
£160.00 per 6 pack
RRP £215.00
​Our new sales price
£175.00
Current sales price
£165.00 per 6 pack
RRP £215.00
Our new sales price
£175.00
Online Orders:
With delivery certainty in mind, please place your order(s)
by 3:00pm Thursday 19 December.
Emergency online orders: 12:00 noon Friday 20 December.
Weekend Shop &
Christmas Opening Hours
Saturday November 9 - 10:00am to 4:00pm
Saturday December 7 & 14 - 10:00am to 4:00pm
Saturday December 21 - 9:00am to 5:00pm
December 23 - 9:00am to 5:00pm
Christmas Eve - from 9:00am to 2:00pm
HQ Christmas Hours
(These differ from our shop opening hours).
Our HQ will close from 5:00pm Friday 20 December returning 2 January 2020 (*Telephones & emails will not be staffed during this period).