Issue: 5 / Sunday 26 November, 2017
Being Social with
Chef Jason Atherton
Written by Stuart McCloskey
This week's culinary adventure took me back to London and to Jason Atherton's Michelin star restaurant, Pollen Street Social, which is tucked away on a tiny street in Mayfair. I would hate for our readers to think I am constantly out gallivanting as I prefer not to breach Kent's borders. Last weeks lunch with the Mondavi's and this week's dining experience should be considered rare exceptions...
Whilst waiting for my guest to arrive, I enjoyed a delicious glass of Henri Giraud's, Hommage à François Hémart, Grand Cru Brut Champagne, served (as was every wine) in beautiful Zalto glassware. The Champagne was delicious and went down a treat whilst I read through their impressive bar drinks menu – The list of available gins is notable and imaginatively divided by their aromatic profiles. I was similarly impressed with the list of wines served by the glass, courtesy of a restaurants best friend, Coravin.
My guest arrived and we were escorted into the main dining room, which was bustling with activity and jam-packed. The ambience was, as by the restaurant's very title, social rather than stuffy, which some Michelin restaurants can fall victim to. Both the front of house and restaurant staff were incredibly attentive, relaxed and happy to converse with their lunchtime guests. My guest is a vegetarian which is why I chose Pollen Street Social as Jason and his brigade have designed specific menus for vegetarians and vegans.
Whilst my guest read her menu, I spent the time quietly digesting their wine list. Again, I was impressed with the depth and obvious names you would expect to find in a London Michelin restaurant. However, one name jumped out and I quickly ordered a bottle of the stunningly good 2009 dry Riesling, Dalsheim Hubacker "Grosses Gewächs" from arguably Germany's finest winemaker, Weingut Keller.I adore Keller wines and would love to share them with you however, it is simply an impossible task as demand always outstrips their miniscule supply. Keller wines are something ethereal and magical and I believe he has no equal. A little time in the bottle (which all of his wines require) has served it well - The wine is full-bodied and showing incredible depth with laser like focus.
Simply put, this is a flawless wine which worked in perfect harmony with my starter of Lincolnshire smoked eel, buttermilk, beetroot reduction & "jellied eel". The dish was a work of art however, I do believe the two slivers of smoked eel were rather miserly. My guest ordered the salted baked beetroot tartare, apple, sourdough croutons & herb salad. In truth, raw beetroot (aka 'tartare') although surgically prepared and perfectly positioned with tweezers wasn't exciting in the least and sadly disappointed.
*I digressed as two amuse bouche were served prior to our starters which were a delight. In particular a deep, autumnal mushroom tea and parmesan foam – delicious!
Next came the much anticipated main courses. My guest opted for the new forest mushroom pearl barley with autumn truffle and I the Cumbrian suckling pig, roasted chicory, braised red cabbage and pickled date. The flesh of the suckling pig was cooked perfectly – unctuous, rich, and oozing moisture however, the Michelin curse killed the crackling which should be the highlight. I believe presentation (understandingly important) took precedence over the carnivorous satisfaction of perfectly puffed salted pig skin, which can be heavenly when served without the frills (or in this case – wafer thin and pressed flat between two bricks!). The roasted chicory and braised red cabbage helped cut the richness of the suckling pig as did the superb acidity from the wine.
My guest's dish was a perfect picture of autumn and much love and care was clearly evident during the plating. However, we both agreed the dish lacked a little lift – It ate rather one dimensionally and was screaming out for something with a flavour pop. Perhaps parsley or tarragon oil would have given a much needed lift. Even crisp sage leaves would have elevated this dish enormously.
I chose two glasses of the 1997 Château d'Yquem which were served 'en-imperial' and via the useful Coravin which allows restaurants to pour wine by the glass, without the need to pull the cork – It's quite a nifty bit of kit and a cracking Christmas present (add it to your stocking filler list). '97 was a superb vintage for d'Yquem and was a real treat. Dark in colour with the nose and palate similar to each other – A metallic saffron twang coming in front of the unctuous acacia honey. Delicious but I am going to be uber critical and declare the wine lacked tension.
Pudding was served - Chocolate Pavé with olive oil ice cream, which I was very excited about. Lovely dark chocolate (not too sweet) however, I could not pick up a single note of the olive oil in the ice cream. Delicious it was, but resembled more of a clotted cream richness than olive oil...
10/10 for the front of house team, young sommelier and waiting team
10/10 for the ambience, the deft touches and the obvious level of thought which has gone into this excellent restaurant.
8.75/10 for my meal – delicious, beautifully prepared but I required more eel and the suckling pig skin was a letdown.
7/10: Henri Giraud's, Hommage à François Hémart, Grand Cru Brut Champagne – A very fine Champagne indeed.
10/10: 2009 dry Riesling, Dalsheim Hubacker "Grosses Gewächs from Keller. Basically, this wine is spellbindingly brilliant.
7/10: 1997 Château d'Yquem: Incredible memories of the 2009 came flooding back whilst I was drinking the '97. Surely, that's on-par with kissing your wife whilst thinking of another!
0/10: £5.00 for a bottle of water is a shocker!
Overall Value: I'll let HMRC decide on that one
Will I go back? In short, yes as I am taking The Vinorium team to experience the wonders of Pollen Street Social next month (our Christmas staff bash).
Neal Martin departs Robert Parker
Celebrated Wine Critic Neal Martin departs Robert Parker and joins Antonio Galloni / Vinous as Senior Editor. "Life should be about exploring possibilities. The prospect of joining Vinous raised so many that it was impossible to resist being a part of a truly world-class team," said Neal. "I look forward to bringing my twenty years as a wine professional to Vinous and helping to shape its future as its next chapter opens. Palate and pen are primed and ready for action." Neal starts his new role next February.
A Wonderful New Home for our Rare Sancerre
All our rare and mature bottles of '08 Domaine François Cotat Sancerre Cuvee Paul have been snapped up by Michelin Star restaurant, The Black Swan in Oldstead, North Yorkshire, which has also recently been voted as the World's Best Restaurant by Trip Advisor. You may have seen head chef, Tommy Banks on your television screen (BBC Two's Great British Menu)? It's the second year running that Tommy's dish has won a place at the end-of-series banquet.
Fab website and really worth a visit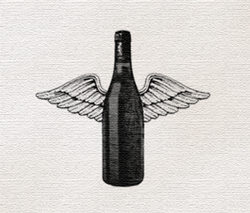 What's been the Hottest Trades this Week?
• Pleasingly Bordeaux with the majority of our remaining 'top' 2016's selling out
• 600 bottles 2005 Wild Duck Springflat Shiraz
• 480 bottles 2006 Kay Brothers Block 6 Shiraz
• Sold-Out 2004 Torbreck The Struie
• Sold-Out 2006 Torbreck The Struie
• Sold-Out 2007 & 2009 Magnums Two Hands Ares
• Sold Out 2005 Mitolo Savitar
• Sold Out '05 & '08 Magnums Two Hands Zippy's Block
• Sold Out 2005 Two Hands Zippy's Block
• Sold Out 2005 & 2007 Two Hands Ares
• Sold-Out 2001 Kay Brothers Amery Hillside Shiraz
• 1182 bottles 2003 Kay Brothers Amery Hillside Shiraz. Now Sold-Out
• 128 Magnums, Double Magnums & Imperials Two Hands Bella's Garden
Duty on beer, cider, wine and spirits will not rise in keeping with inflation, Chancellor Phillip Hammond announced in his Autumn Statement on 22 November, which is great news as wine has historically been such an easy target. Brexit and the devalued sterling would make a duty increase very difficult to swallow.
Digby flagship 2010 Vintage Brut
Which beat the mighty Krug Grande Cuvée NV, 2009 Dom Pérignon and Gosset's NV in a blind tasting (1st November) hosted by Steven Spurrier

94 Points - Stuart McCloskey "A beautiful floral nose – A little Jasmine evolves with some aeration. Very delicate, refined with a lovely sense of harmony (perhaps the femininity comes from Caroline Latrive's deft touch – She certainly captures the house style beautifully). This is a beautifully delineated Champagne with a purity and length not often found at this price. Lots of tension - Really excellent. What's more, by Champagne standards this represents truly outstanding value".
£24.95 per bottle
Or £23.50 per bottle when you purchase 6 or more
Champagne Ayala is one of the original twenty-six Grandes Marques Champagne Houses, which was acquired by the Bollinger family in 2005 and remains the archetype of a great Champagne House.
Cru's such as Cremant for Chardonnay, Aÿ and Bouzy for Pinot Noir and Venteuil for Pinot Meunier have been used. These villages are some of the highest rated on the Echelle des Crus scale. Its extended ageing in cellar (minimum of 3 years on the less) makes it suitable for enjoying now
Following Stu's lunch with The Mondavi's which can be read here if you missed it, we are thrilled to offer the superb trio from RAEN...
Raen Sonoma Coast
Royal St Robert Cuvee 2015
Raen's 2015 Royal St. Robert Cuvée is an exotically beautiful, almost overwhelming wine endowed with superb depth and intensity in all of its dimensions. A burst of ripe red and purplish-hued stone fruits rushes across the palate. Rose petal, lavender, spice, blood orange and spice overtones follow in short order. Ripe and racy, but not at all heavy, the 2015 is a real head-turner. All of the depth of the year comes through, but there is also tremendous aromatic intensity and bright acids to balance things out
Raen Freestone Occidental
Pinot Noir Bodega Vineyard 2015
The 2015 Bodega (Freestone Occidental) is the deepest and richest of these wines but it has somehow achieved all of that intensity while retaining its translucent personality and feel. Lavender, violet, plum and an array of blue stone fruit flavors give the Bodega its distinctly dark profile. At the same time, the 2015 is endowed with remarkable aromatic freshness and nuance. The whole clusters are evident, but also beautifully
woven into the wine's fabric
Raen Fort Ross Seaview
Pinot Noir Home Field Vineyard 2015
The 2015 Bodega (Freestone Occidental) is the deepest and richest of these wines but it has somehow achieved all of that intensity while retaining its translucent personality and feel. Lavender, violet, plum and an array of blue stone fruit flavors give the Bodega its distinctly dark profile. At the same time, the 2015 is endowed with remarkable aromatic freshness and nuance. The whole clusters are evident, but also beautifully
woven into the wine's fabric