A Strong Case For Buying
The 2016 Château Canon
Without a shadow of a doubt, Château Canon has been one of the hottest Bordeaux properties during the past three En-Primeur campaigns. Chanel, the new owners have invested enormous sums of monies, which is clearly paying off handsomely with three, stunning back-to-back vintages.
The 2014 was released (14 May 2015) @ £375.00 IB per case and quickly sold-out. Today, the wine trades around £650.00 IB per case and today is being hotly pursued by buyers in Hong Kong as it's the 'right' name and incredibly well priced.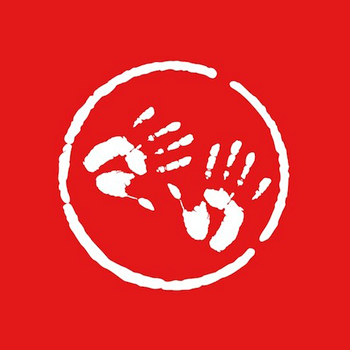 It's been a fabulous week for our Australian wine sales with 7,326 bottles of Two Hands selling. The following (Under Bond) wines have completely sold out:
• 3,048 Btls 2006 Bellas Garden
• 60 Btls 2005 Bellas Garden
• 342 Btls 2004 Lilys Garden
• 2,592 Btls 2006 Lilys Garden
• 1,284 Btls 2007 Lilys Garden
Fine Wine Tops Knight Frank's Luxury Investment Index
Fine wine has again topped the (KFLII) against many other luxury asset classes including diamonds, antique furniture, watches, classic cars and art. KF reported a 25% return in the 12 months leading to the closing of June 2017. Our clients have enjoyed healthy returns with key 2014 Bordeaux returning significant numbers. Petit Mouton Rothschild opened @ £750.00 per case and now trades @ £1,750.00, Rauzan Segla £355.00 to £450.00 IB per case & Mouton Rothschild gaining 50% on its opening price...
99 Points - 2014 Château
Ducru Beaucaillou
The larger than life US Critic, James Suckling has released his Top 100 wines of 2017 - 2014 Château Ducru Beaucaillou receives a whopping 99 points, which is quite extraordinary in the context of the vintage... Moreover, James places Ducru on-par with Château Mouton Rothschild.
We have 38 x Cases (6x75cl OWC) immediately available via our UK bond, LCB @ £525.00 IB per case, which we believe is the best price in the market.
SOLD
2014 Château Ducru Beaucaillou
99 Points "Fabulous aromas of crushed berries such as blackberries and blackcurrants, not to mention spices. Wet earth and cedar, too. Complex. Full-bodied, yet agile and complete. A dense center palate. Ultra-round tannins. Everything in the right balance. Wonderful to taste but better to
drink in 2022"
9 x Cases (6x75cl OWC) immediately available via our UK bond, LCB
@ £1,850.00 IB per case
2014 Château Mouton Rothschild
99 Points "Incredible iodine, oyster, currants, peat and cedar. Yet subtle. Full body, chewy yet polished tannins and great depth and complexity on the finish. I love the spice and blueberry character on the finish. Vibrant. A sexy style of Mouton. Try drinking this in 2022"
Maury Solera Cask 931 1928
Our barrel number 931 began life back in the late 1920's – maternally phrased as the 'mother' wine. Sun backed Grenache grapes were fermented close to a century ago with fermentation halted with the addition of a neutral alcohol. This also provides the reason behind the wines 17 per cent alcohol level too...
This Solera system is similar to that practised in Jerez and Madeira, and it is to these wines that old Maury's bear the most resemblance. Each barrel is different with some resembling Madeira whereas others are closer to an old, historic Tawny Port.
Given the use of the Solera system, the mother wine has been refreshed over time with a younger vintage added at bottling however, and good proportion does date back to 1928, which is rather special given the price.
"These incredible wines are rich with an almost liquid nut brittle characteristic, which is hard to resist"
These incredible wines are rich with an almost liquid nut brittle characteristic, which is hard to resist. Serving is quite simple; slightly chilled (these keep for a few weeks in the fridge when opened) with warm mince pies / Christmas pudding. This is also an amazing partner to dark, bitter chocolate (whether served in the form of a bar or a mousse). Alternatively, (on the cooler side of room temperature) with tables spoons of Colston Bassett stilton or Blacstocks Blue. A little drizzle of quality honey over the cheese helps tie the marriage perfectly...
Our Fizz of the Week
Egly Ouriet
"Few producers can equal Francis Egly in skill and experience, and larger houses cannot hope to emulate the cultivation norms..."
- Michel Bettane & Thierry Desseauve,
'The World's Greatest Wines'
"Egly-Ouriet is one of the reference-point growers in Champagne, with a deep selection of wines that offer remarkable transparency to site, vintage and variety ... These are among the most pure, unmanipulated Champagnes readers will come across, and the estate's new releases are all highly recommended."
- Antonio Galloni,
The Wine Advocate
Since The Vinorium's inception we have worked with Francis Egly, who is simply the brilliant vigneron and winemaker at this cult Champagne house. Some 10 hectares of vineyards comprising of mostly Grand Cru Pinot Noir and Premier Cru, old-vine Pinot Meunier, provide the base wines used in the house's various cuvées.
On the back of this raw material comes a core of values that champion organic andbiodynamic farming, low yields, partial or whole fermentation in oak, no fining or filtration and single vineyard bottling that result in wines that express enormous energy and individuality. As one of the region's leading grower producers called récoltant manipulant, he has found favour with today's wine-writing elite that include Jancis Robinson, Robert Parker, Antonio Gallioni and Andrew Jefford.
Egly Ouriet Blanc de Noirs Grand Cru NV
(Disgorged July 2015, Lees: 72 months)
Sometimes touted as a baby Krug d'Ambonnay, the steal from this house comes in the form of the all Pinot Noir cuvée from old vines, Blanc de Noirs Vielles Vignes Grand Cru. Big, bold and seductive, the Les Crayères vineyard from whence it hails, demonstrates here what can be achieved with a special terroir in the region.
In short, this is simply the greatest Blanc de Noir (100% Pinot Noir) which money can buy. Produced from an ancient vineyard planted in 1946 and spends an incredible 72 months on its lees, which adds considerable complexity to what is already something quite extraordinary. This is truly a treat and stirs the depths of your soul (if you are one of the lucky few).
2013, The Vinorium started life with a tiny shop, a deli, which quickly morphed into a full scale (but small 30 seater) restaurant. The stress and strains of running a restaurant aside – Our long-time aspiration was to create a food element on our website, which we bring to you in the form of our new e-magazine, which will arrive in your inbox each and every Sunday. This has finally enabled us to let loose our creativity and share our passion for all things wine & food.
Team Vinorium is simply obsessed with both food and wine. To give a little insight – Not a soul in our office will pick up the phone during lunch (a subtle hint not to call between 1:00 – 1:45) as It is the sacred and by far the most looked-forward to part of our day.
We sit down to lunch, always together (and normally with a bottle of wine) and nobody leaves the room before the last person has finished. This time is also spent discussing ideas and recipes we should include in our new magazine.
We hope [Toast] will spark inspiration, open a portal to new discoveries (food tech too) and engage all our readers. Every week we will unveil a new article (perhaps several).
Our entire team is strongly involved and we will all contribute however, this is an open book, which we would love you to be involved in. Wine & Food is to be shared – we would love to hear your thoughts and feature your own culinary inspirations…
Wild Mushroom Ragout with creamy Gruyère
Polenta and Roasted Hazelnuts
• Paul Lato wines: Quite simply the most extraordinary wines we have sampled in 2017.
• 100 Point Columbia Valley Cabernet Sauvignon
• We sample the 2015 Shaw + Smith Lenswood Chardonnay: 98 Points
& awarded best Chardonnay of James Halliday Wine Companion 2018.
• We share our views on the newly released: Grosset, Peter Lehman, Shaw + Smith (full range) Giant Steps and the Arras Late Disgorged 2003 fizz from Tasmania.
• Our Christmas Opening Hours / Last delivery dates